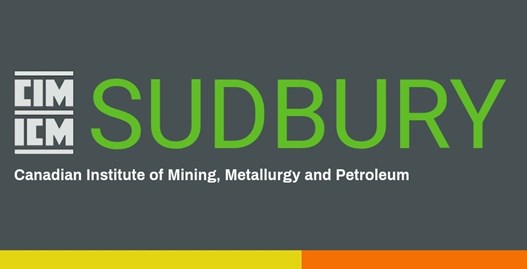 The CIM Sudbury Branch welcomes you to join our 2023 Winter Social " Porketta Bingo" on February 23, 2023 at 46 North Brewing on Kelly Lake Road. Come out and have some fun and mingle with your friends and colleagues from the CIM Sudbury Branch.
Time: Thu, 23 February 2023, 6:00 PM – 9:00 PM EST
Location: 46 North Brewing @ 1275 Kelly Lake Road #1 Sudbury, ON P3E 5P5
Bingo will start at 6:00
$30 per person include one card
Extra bingo cards will be available at the venue for $5.
Door prizes & 50/50
ONLY 50 spots available! Secure your ticket today CIM Sudbury Branch - Porketta Bingo Tickets, Thu, 23 Feb 2023 at 6:00 PM | Eventbrite
Drinks and other snacks are available for purchase from 46 North Brewing. Tables are communal so come a little early for best seating options.
Ticket purchases are non refundable and are subject to 13% HST.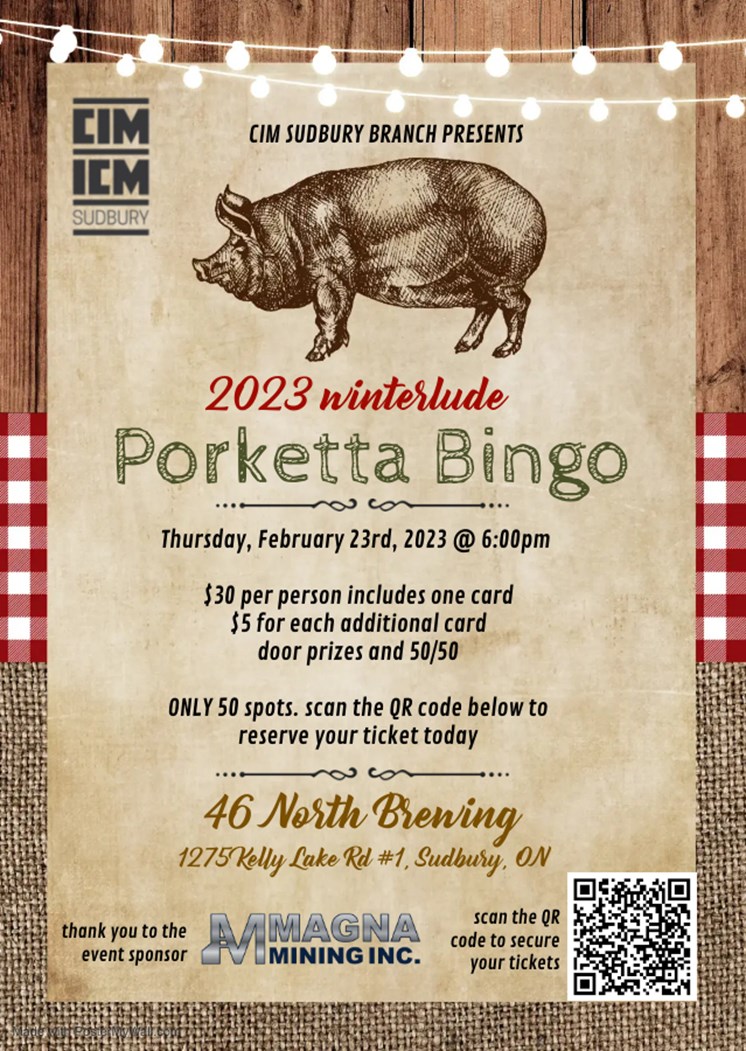 Thank you to the event sponsor:

Photography Disclaimer: CIM Sudbury Branch reserves the right to photograph its events, and from time to time we use these photos in our publications.  By registering for any of our events, you understand and acknowledge that your photograph may be taken and used, at CIM Sudbury Branch discretion.