There is perhaps no area in Canada with a stronger tradition and presence of mining and the minerals industries than Sudbury, Ontario. The very history of the city is rooted in the mining industry. Approximately 60 per cent of all underground hard rock mining in Canada takes place within a 300-mile radius of Sudbury. Thanks to the large volume of mining in the region, mining companies such as Vale and Sudbury Integrated Nickel Operations, A Glencore Company (Sudbury INO), and suppliers such as Joy Global and Sandvik, enjoy a healthy presence in the area.
All branch donations are made for the betterment of students. The branch is a major supporter of the Regional Science Fair, whereby the winners of the regional elementary and secondary school competitions are able to attend the nation-wide science fair thanks to the support of the CIM Sudbury Branch. Secondary, and even elementary, school students are given further opportunities in respect to mining education, i.e. attendance at luncheons and conferences in the area which are complimentary of the branch, books and activity kits referencing mining which are purchased and then accessed through the schools' libraries.
At the post-secondary level, the branch offers bursaries to students at Laurentian University, Cambrian College and Collège Boréal. Another focus of the branch is promoting public awareness of the mining and minerals industries. Modern Mining & Technology Sudbury Week provides the opportunity to promote the industry at a higher level. The branch donates funds on a yearly basis to allow secondary students to experience Dynamic Earth's Path of Discovery Tour of local mines and its related industries. Close ties are maintained between the branch and the local mining schools allowing the students greater access to information and the local industry, and helping to promote students' entry into related fields of study.
It must be said though, that people are the branch's greatest strength. At a time when schedules are so packed it's difficult to find the time to meet all demands, the Sudbury Branch benefits from the efforts of individuals willing to dedicate the time to maintain the high standards required by the members. 14 professionals from the mining industry as well as one student from the post-secondary level, work tirelessly to achieve all aspects of the branch's mandate.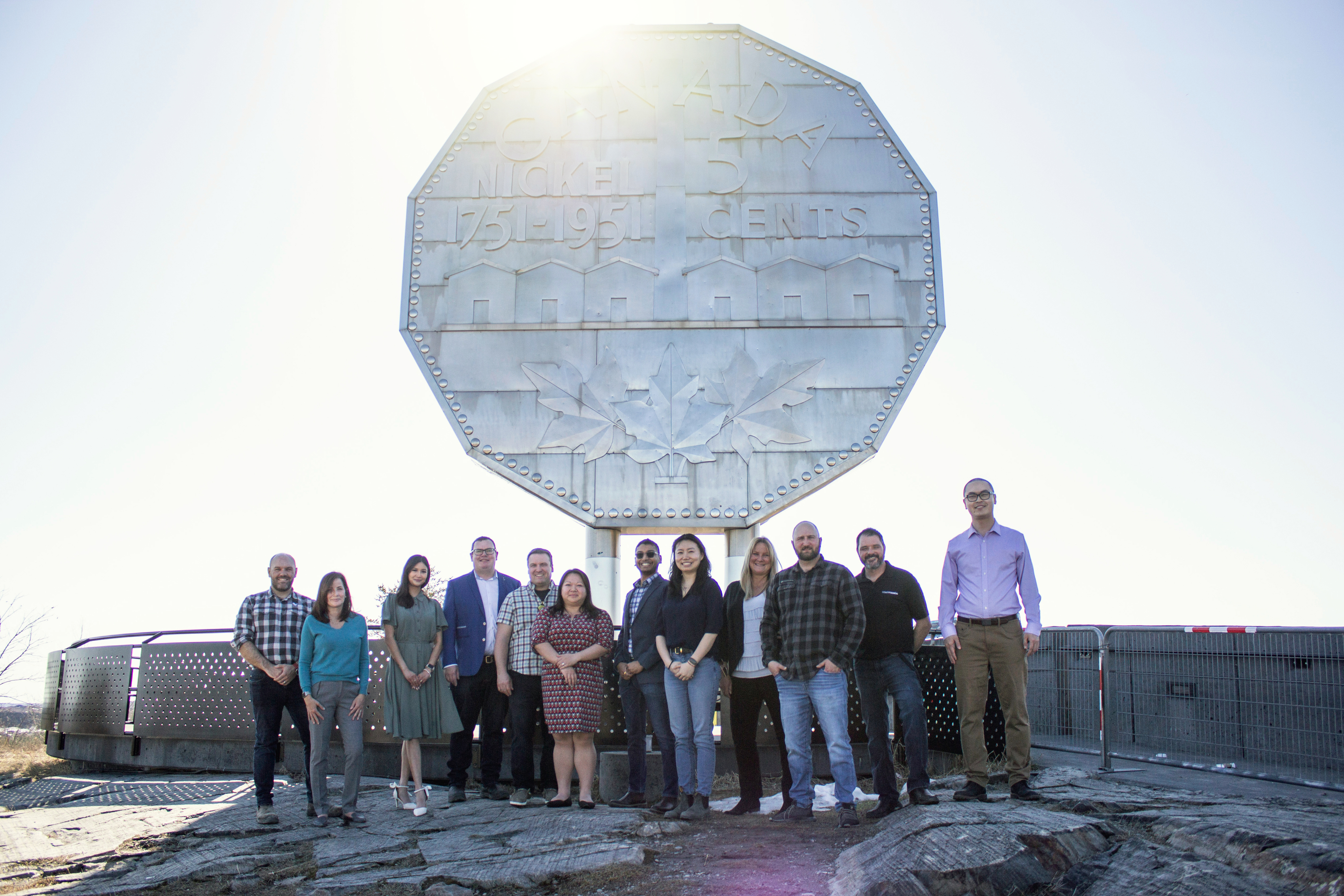 (Photo by Luc Cheff, April 2023) 
Photo on home page: Sunset skyline of Sudbury, Ontario, Canada, with the Inco Superstack seen across Ramsey Lake
By P199 - Own work, CC BY 2.5, httpscommons.wikimedia.orgwindex.phpcurid=1249789