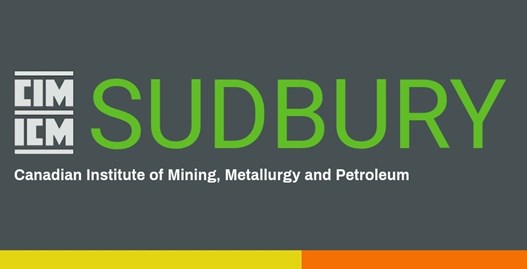 CIM Sudbury 2021-2022 Season Opener - Sept. 16th GMM
Thu, Sep 16, 2021 4:30 PM - 5:30PM



Meeting Recording is available at https://branches.cim.org/sudbury/home/library/online-meeting-recordings/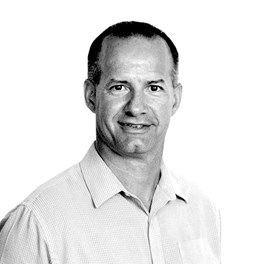 Mr. Jon Treen's career has included a wide variety of positions within the mining industry, including safety, engineering, operations, site services, and consulting. Currently, in his role as Senior Vice President, Health, Safety, Security, and Environment, Mr. Treen oversees health and safety professionals and challenges his team and our business to focus critical risk mitigation, hazard recognition, and zero harm. Previously as Senior Vice President, Mining Business Line, Mr. Treen oversaw a technical staff of over 800 individuals across 5 countries serving the mining industry. In this role, he focused his team on providing innovative solutions to meet the current challenges mining clients face. Previous to Stantec, he held leadership roles such as General Manager of Operations for one of the largest integrated underground mining operations in Canada, General Manager of Production Services, Manager of Technical Services, and Mine Manager. His previous experience includes direct responsibility for up to six mines and production of 220 million lb of nickel and 312 million lb of copper, along with associated precious metals. With a Master of Business Administration, a Bachelor of Science in Engineering, and significant leadership training, Mr. Treen understands how to successfully deliver mining projects on budget and within schedule.
Sustainable Mining by DesignTM
The goal of this initiative is to meet the needs of today without compromising the needs of the future for our clients, our communities, and our natural environments.  Sustainable Mining by DesignTM is our commitment to improving our clients' environmental, social, and governance (ESG) performance through the processes and systems we design.
Stantec's Sustainable Mining by DesignTM Approach
Sustainability drives the way we approach our projects. We are committed to integrating sustainability principles, frameworks, and systems into the approach of our mining projects. Our teams identify and capture ways to make their projects more sustainable through engineering, planning, project management, and environmental services. We see the big picture in the context of the world's carrying capacity, shifting demographic trends, and evolving economic realities. Through this lens, we anticipate and address the long-term impacts of our design decisions and strengthen our client's social license to operate.
Globally, we have dedicated sustainability consultants that are experts in well-established industry frameworks like Envision, Towards Sustainable Mining (TSM), LEED, and WELL. More broadly, our mining professionals are in-tune with the myriad of global governing bodies and standards mine operators are following, such as the United Nations Sustainable Development Goals, the Global Reporting Initiative, the International Council on Mining & Metals' Mining Principals, and the Global Tailings Standards. To help our clients align with these authorities, we foster a culture where all mining team members inherently weave sustainable thinking into the way they approach design work. We call this Sustainable Mining by DesignTM, and it's a critical component of our Stantec design DNA.
Sustainable Mining by DesignTM is the philosophy of making a positive impact on a mining operation's triple bottom line by consciously keeping sustainability factors in mind throughout the design process. This means striving for innovative solutions to improve our client's ESG performance through our designs. Just like employing Prevention through Design to improve safety, we strive to cultivate Sustainable Mining by DesignTM through a strong culture of sustainability at Stantec. Key sustainability concepts staff keep in mind during their work include the following: equity and fairness; operating within the limits of the world's ecosystems; leveraging circular economy strategies; having a long-term, multi-generational view; and understanding the interconnections between the economy, society, and environment. To successfully hone in on sustainable design solutions, our staff consider the value of all forms of capital, including financial, manufactured, human, and natural capital. Ultimately, the goal of Sustainable Mining by DesignTM is to meet the needs of today without compromising the needs of the future for our clients, our communities, and our natural environments.
THANK YOU TO THE EVENT SPONSOR:

---------------------------------------------------------------------------------------------------------------------------------------
2021-22 BRANCH SEASON PROGRAM & MEMBERSHIPS
The CIM Sudbury Branch is planning to run our meetings and events virtually and in-person this season, in compliance with the Ontario COVID-19 regulations, while simultaneously allowing as many members as possible to participate in our exciting program. 

Visit https://store.cim.org/en/cart to renew now! Your membership supports the work that CIM Sudbury Branch does in our community to advance mining knowledge and education through networking and fundraising activities.