Get out your stretchy pants and you dancing shoes - the CIM Sudbury Branch Lobster Dinner is back!
Time:       June 10th (Friday), 2022
              - 6:00 - Cocktails
              - 7:00 - Buffet Dinner followed by DJ Dance
              Costume Contest with Silent Auction prize vouchers
Location:  Caruso Club (385 Haig Street)
Price:        $120 per person (+HST), 8 guests per table
Lobster Dinner and Dance is one of the most popular traditional events that CIM Sudbury Branch hosts every year. Tickets are always sold out fast. Secure your tickets via Eventbrite today!!!
https://www.eventbrite.ca/e/cim-sudbury-branch-lobster-dinner-2022-tickets-95230704601
Ticket purchases are non refundable and are subject to 13% HST.
Tables will seat 8 guests each. 
Due to high lobster prices and to keep ticket prices reasonable, there will be one 1.75 - 2 lb lobster per person.  Additional lobsters can be added to your order.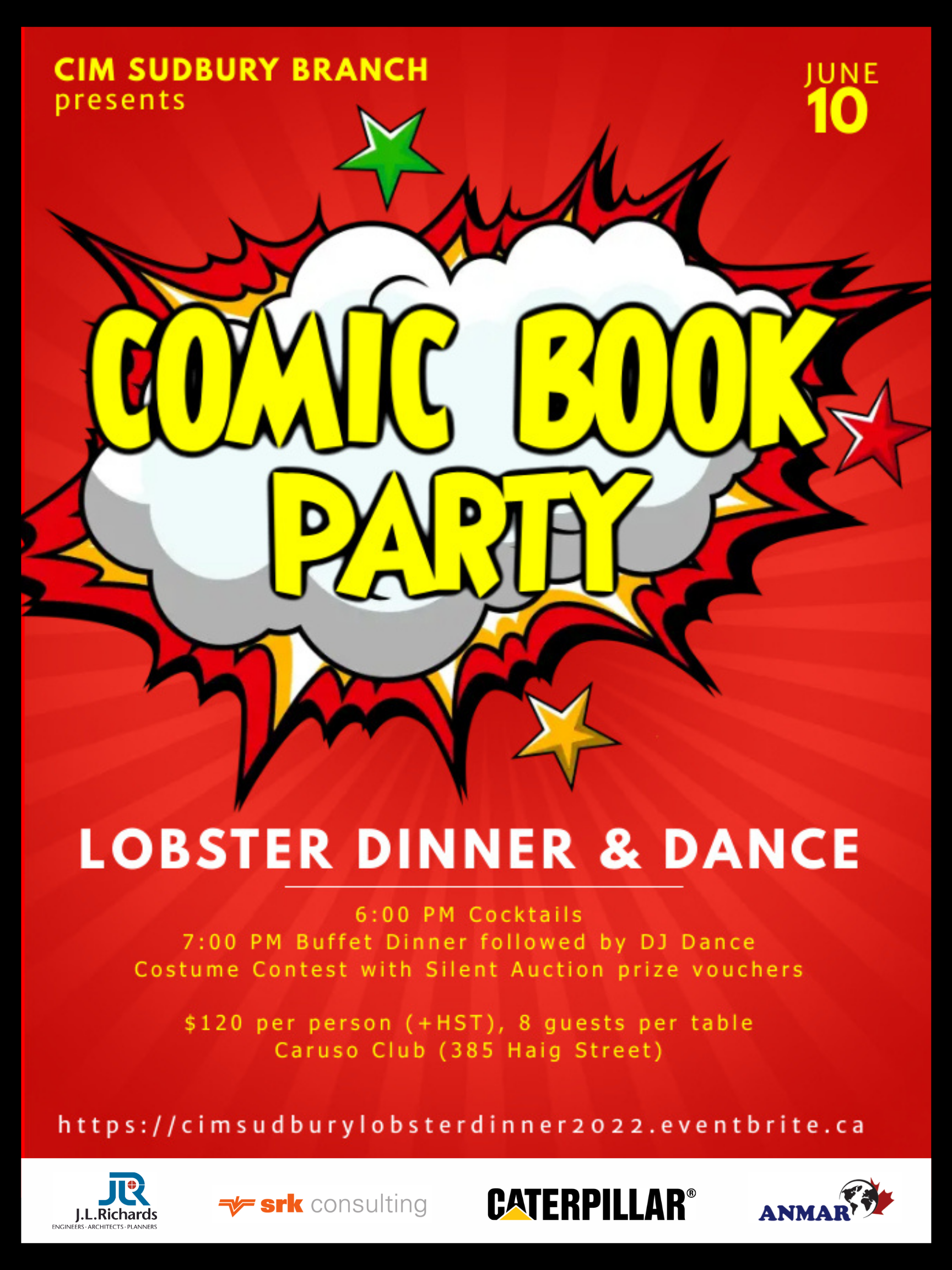 Photography Disclaimer: CIM Sudbury Branch reserves the right to photograph its events, and from time to time we use these photos in our publications. By registering for any of our events, you understand and acknowledge that your photograph may be taken and used, at CIM Sudbury Branch discretion.