CIM GTA West Presents
Zoe Coull on The impact of corrosion in Mining
 Thursday, August 27, 2020 - 12:00 PM – 2:00 PM EDT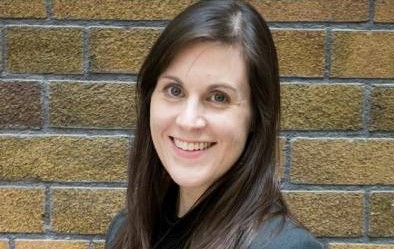 As a professional engineer, Zoë spent her early career working on becoming a technical expert in her specialised field-  corrosion engineering. She completed her bachelor's degree in Materials Science and Engineering at Imperial College, a Master's degree in Corrosion Engineering at the University of Manchester and later earning her Ph.D. from the University of Toronto. This rigorous education drives her thesis-based, thoughtful, and hard-work approach to her career and has given her the confidence to tackle all kinds of challenges.
She has presented at numerous conferences, published in high-quality scientific journals and been a teacher and invited speaker at many events and universities. She is also active in the National Association of Corrosion Engineers (NACE), and recently initiated a new technical focus group on Corrosion in Mining. Her expertise and specialization in materials and corrosion have influenced the design and rehabilitation of a wide variety of assets across the globe.
The annual cost of corrosion across industries estimated at US$2.5 trillion. This number only accounts for direct costs of corrosion, such as materials, chemicals, asset replacement and repair. The indirect costs due to loss of production, service or asset availability are harder to measure, but can be substantial. Mining operations do not always have visibility on the real cost of physical asset degradation. Beyond these costs, there have been fatalities and environmental disasters in Mining where corrosion has been a key contributing factor. Corrosion therefore directly impacts the ability of our operations to reach our sustainability goals.
This talk will explore the source and magnitude of corrosion risk in Mining and will show how we can adopt a framework of best practices that will help us keep people, the environment and businesses safe.
Rust never sleeps - and if you don't know your risk, you shouldn't either!
As founder and CEO of ICE Dragon Corrosion Inc. (est. 2016), Zoë has had the expansive opportunity to put her own leadership ability to the test. Zoë set-up ICE Dragon to positively impact the way the mining industry deals with the significant business risks caused by asset degradation.
The core of the ICE Dragon business recognises that although excellent technical engineering solutions are required, without management systems and leadership of cultural change, they will often only be a partial fix. ICE has also started collaborating with technology companies that bring specific solutions to the mining sector. Although in its early days, ICE Dragon is a successful and evolving start-up, with clientele and projects across the World.
~This is a CIM GTA West Webinar Presentation~
Webinar details will be emailed to registrants on the morning of Thursday, August 27th, 2020.

Become a member and enjoy a discount on this event, and all future events for this year, click here!